The hotel room at Earth & Water is designed to take some elements from the first and second floors of the lobby and translate them into a more private, almost residential space. The intent to create a home-like feeling in the room as a whole is reflected in the ample closet and storage spaces for art supplies or goods from the artisan market, cozy loveseat and chairs, sculpted nightstands and end table, and low-height bed full of patterned pillows and an oversized woven duvet, tucked away around the corner of the entryway for a sense of privacy.
If you have not yet visited the Earth & Water Hotel Lobby page, please feel free to do so now.​​​​​​​
Featured Artist - Yuko Nishikawa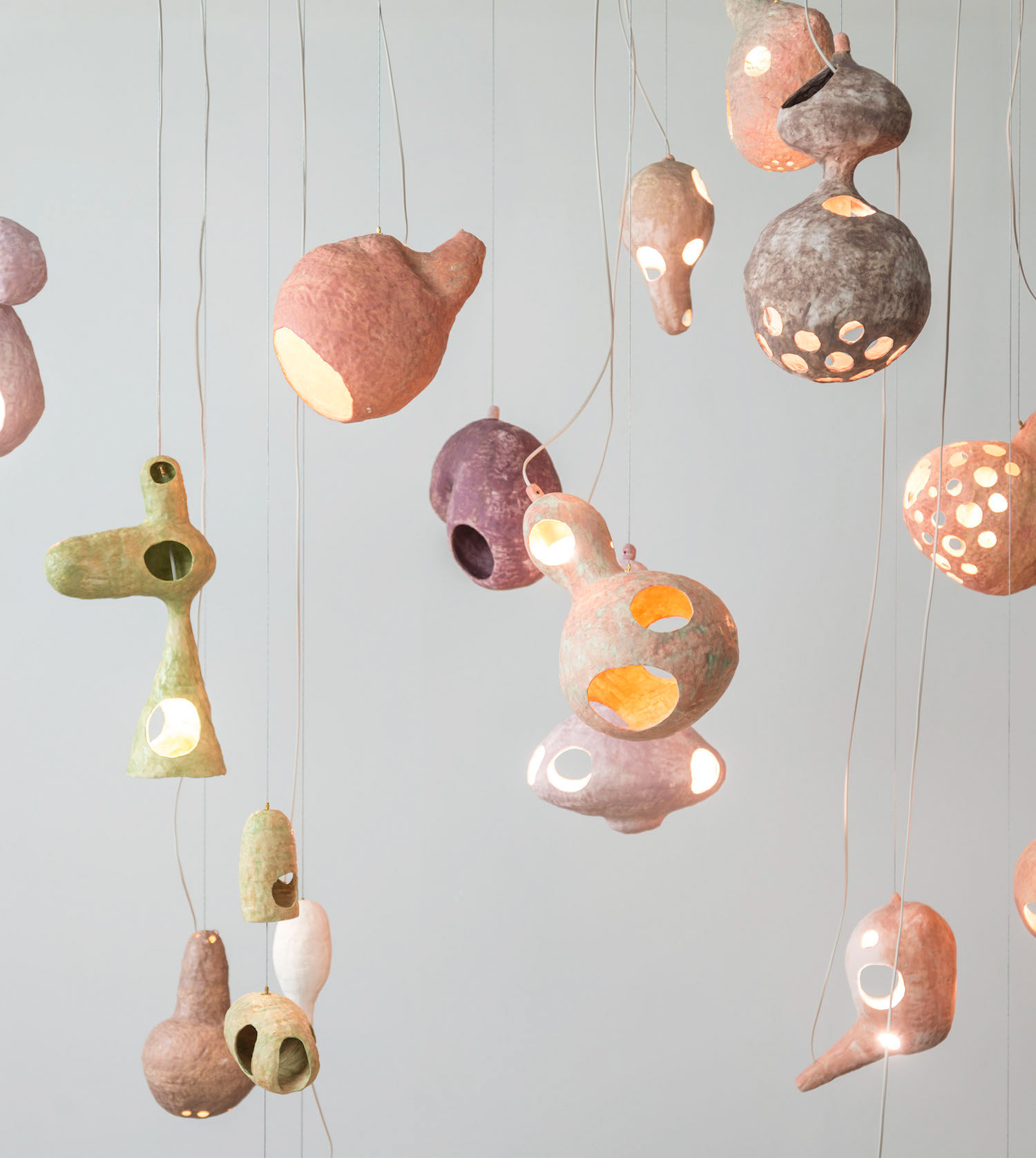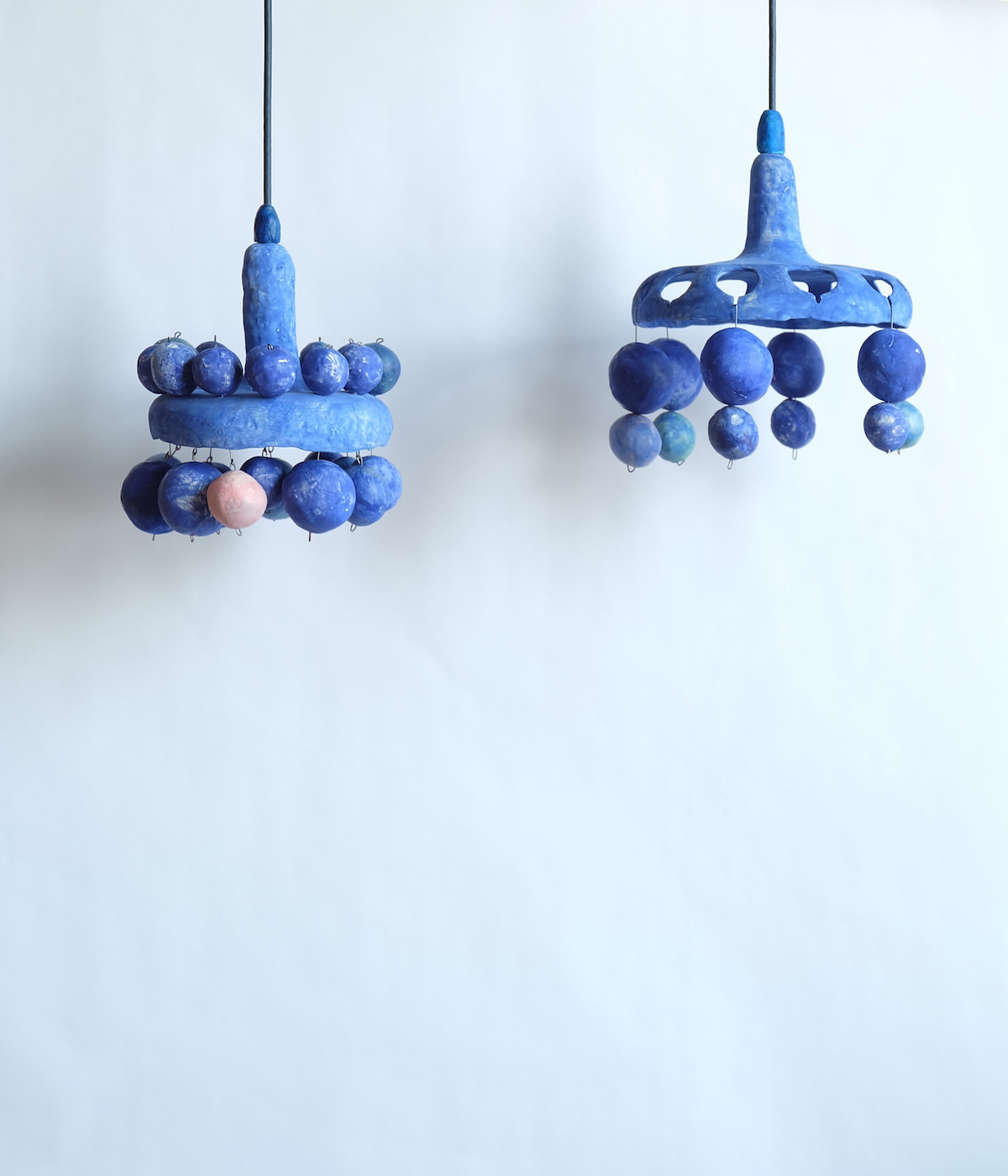 The artist featured within the room is Brooklyn-based Japanese ceramicist, Yuko Nishikawa, who specializes in designing and creating fantasy-inspired lighting fixtures, sculptures, vases, lamps, and tableware. The pieces used throughout the room are primarily from her collections You See a Sheep, which provokes the viewers to question gravity and immerse themselves in the floating space, and Courtship Behavior, a body of work that emulates the structures created in nature by an Australian bird amidst an attempt to catch another's eye. These two particular collections tie back to nature, so subtle hints of biophilia can be integrated into the private suite while the artwork is put on display and highlighted.
By integrating some of the same pieces of furniture into the room that are found in the lobby, similar textural material finishes were able to be specified and cohesion has been created throughout the entire hotel. Without taking away from the beauty of the featured artwork, pattern has been incorporated into the room on the stain/water/soil repellant upholstery, pillows, and bed covering to create dynamic, eye-catching, handmade-feeling spaces that can withstand everyday wear and traffic in the room; each of these textiles reflects the woven, crafted feeling of the lobby and remind guests of the vision behind the hotel. Restored hardwood floors with a roughed-up appearance and natural stone tiles are installed for slip resistance and durability, but are complimented by soft, plush rugs to warm up the space and introduce some comfort. The brass hardware adds a bit of luxury to the lived-in style space and brings a sleek, clean look in subtle spaces.
Interior Sections & Bathroom Elevations
Hotel Room Perspective View
Finish Materials & Artwork Specifications
The Earth & Water Hotel Room plans, sections, interior elevations, and perspective rendering were all generated using Autodesk Revit and modified in Adobe Creative Suite. While the hotel lobby was designed in collaboration with my colleague and friend, Rachael Leitnaker, this portion of the project was done entirely by myself.